Project Title:
Epiphany Plants & Gems Logo Branding
Role:
Graphic & Web Design

Skills:
Sketching
Web Design
Graphic Design
Branding
Hardware Considerations & Software Considerations:
Squarespace, Instagram, Illustrator, Photoshop, Google Drive, Zoom.
Key Dates:
May 19: Primary and Secondary Research.
May 24: Create a brand system.
May 26: Website Prototype & Ecommerce Solutions
May 28: User testing and feedback.
June 1: Website/eCommerce prototype based on user feedback.
June 10: Final
Project Description: I created a brand logo for Epiphany Plants & Gems back in March and April. During the project's planning phase, the business owner asked me if I would help him create a website with eCommerce for his products. At the time, I was hesitant because of coursework. When thinking about a capstone project, I felt that now was the time to see if he was still interested in having that work done.
Project Visuals:

https://www.epiphanyplantsandgems.com/ https://www.instagram.com/epiphanyplantsandgems/

Problem:
Epiphany Plants & Gems is a local Chicago business. They specialize in creating tailored plant and gem combination packages for clients. A card comes with each purchase that explains the significance of each gem included in the order. I created this logo for the business correspondence, online profile pictures, and the stickers attached to the packages. Currently, Epiphany Plants & Gems have an Instagram page and a placeholder website. This capstone is my proposal for what the new website can look like to entice more customers.
Insight:
"I have a remarkable ability to turn dreams into reality and sell plants locally, but I need a lot of help on the social media front to develop my brand further and expand online sales."
- Devin B., owner of Epiphany Plants & Gems, LLC.
Solution:
"Engage a social media expert to help solve my website and online store deficits."
- Devin B., owner of Epiphany Plants & Gems, LLC.
Proposed Sitemap:



Observational Competitive Analysis: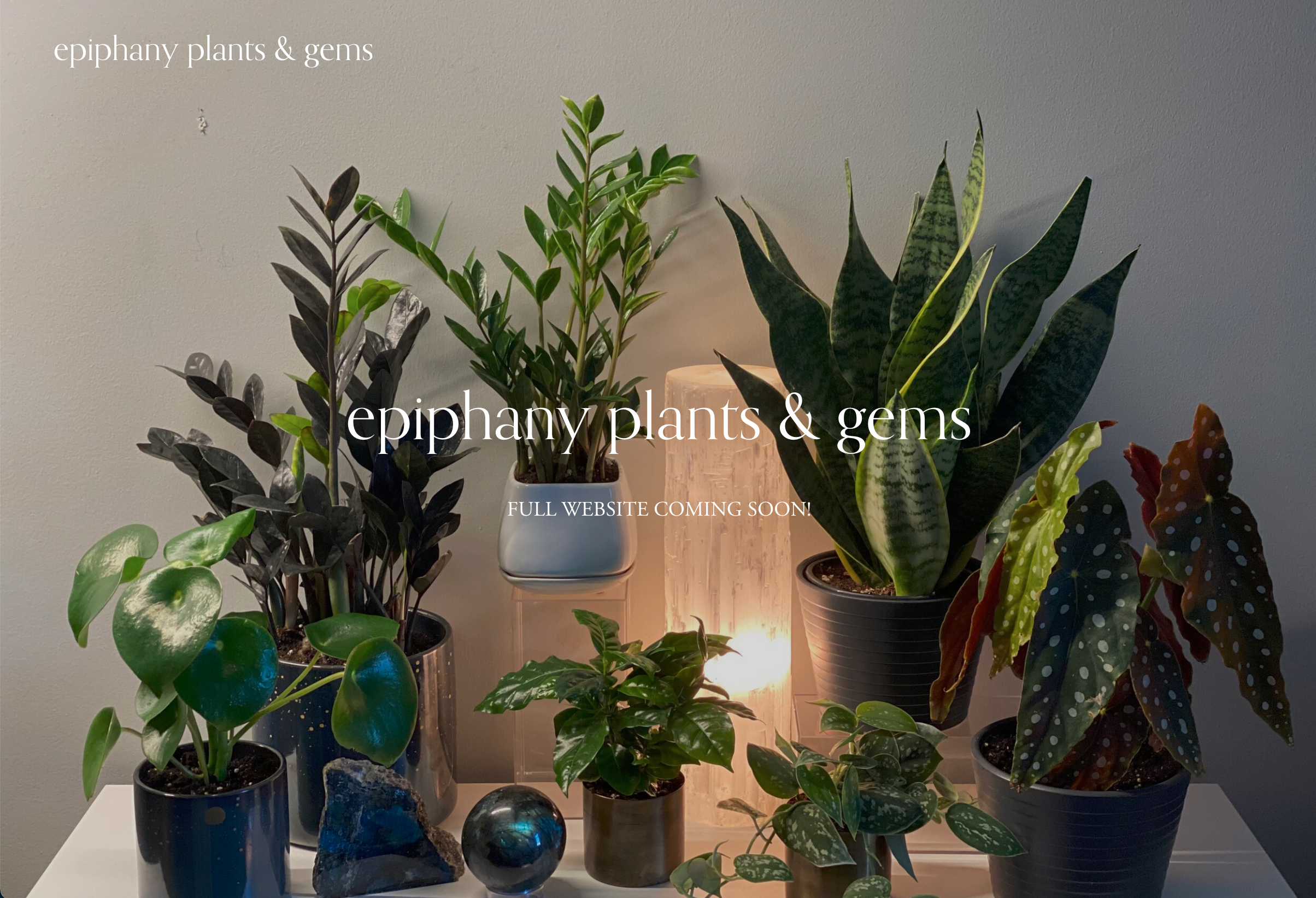 User Testing Report:

Name:
Ric

Age:
45

Devices:
iOS & Macbook

Income:
$55K

Education level:
Bachelor's Degree - working on Masters

Quote:
"The big, bold navigation buttons at the top are easy to see."
Name:
Isabel

Age:
30

Devices:
iOS & PC

Income:
$35K

Education level:
working on Bachelor's Degree

Quote:
"I like the title overlays on the product images. I wonder if a different color would be easier to read."


Experimental Prototyping:


Future Considerations:


I have been brainstorming ideas for a Snapchat lens that can be an addition to reach more customers. I want to create a shopping portal on Snapchat that would feature products floating around the customer's space. This experience could be for shopping or education on the various products that Epiphany Plants & Gems offers. For instance, something like this seven main chakras infographic might be helpful.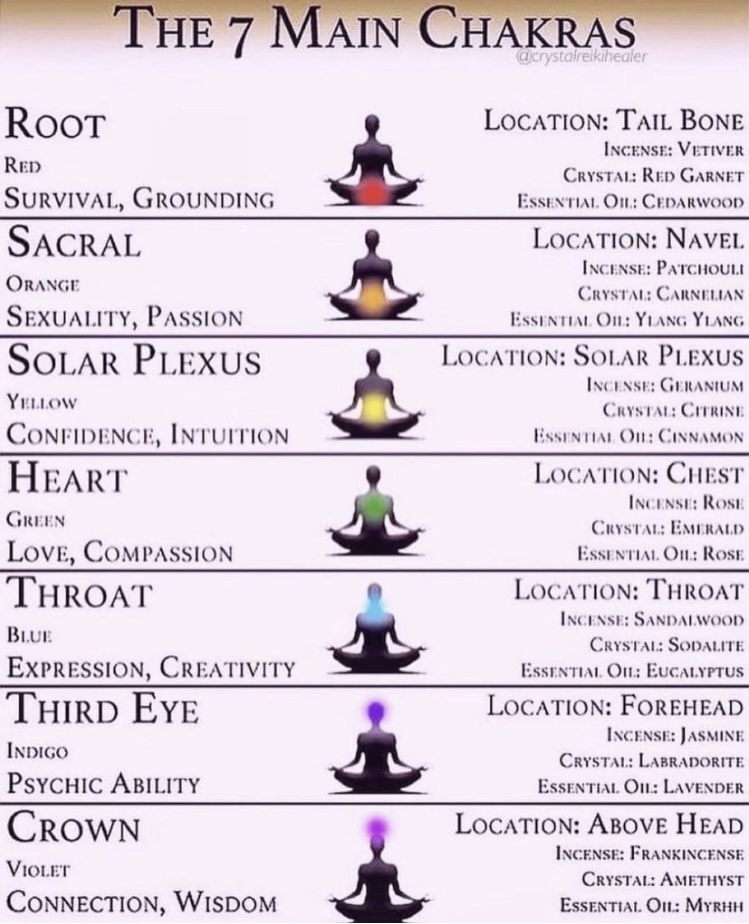 Another idea I had was to have the lens place plants and gems using augmented reality technology into customers' spaces, such as their shelves, floors, etc.
Reflections:
I am so excited to share this website proposal with the client, Devin. If accepted, I will begin right away designing and making this site a reality.
I am also quite excited to learn how to integrate an eCommerce website, implement search engine optimization, and launch
.